UTSA Lyric Theatre presents 'Das Barbecu' musical comedy set in Texas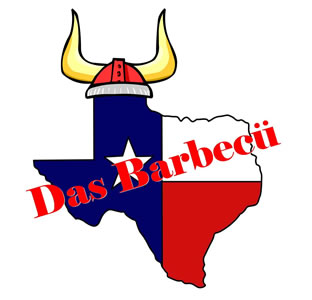 Share this Story
(Oct. 1, 2013) -- The UTSA Department of Music Lyric Theatre will present the musical comedy "Das Barbecü" at 8 p.m., Friday, Oct. 11 in the Buena Vista Theater (1.326) at the UTSA Downtown Campus. Additional performances will be 7:30 p.m., Friday, Oct. 18, and 3 p.m., Sunday, Oct. 13 and Sunday, Oct. 20.
The musical comedy features a variety of music ranging from Broadway jazz to twangy country-and-western Texas swing. Five actors will portray more than 30 characters in the wild, comedic Texas fable.
The plot revolves around three generations of feuding families, mismatched lovers who meet on the day of their shotgun double wedding, a magic ring of power, Wild West lariat tricks, a synchronized swimming revue, a song and dance tribute to the joys of guacamole, and the "sweetest two-step ever to slide across a stage."
Cast members include UTSA voice students Sami Serrano, Rachel Pierce, Alexa Nichols, Blaine Cowen and Kyle Lantry. The ensemble is rounded out by students Zach Mendoza, Elise Miller and Jaclyn Rivera.
The musical comedy is directed by William McCrary, UTSA associate professor of music, and choreographed by Michelle Pietri, UTSA music lecturer.
An opening-night reception will be at 7 p.m., Friday, Oct. 11 before the show and feature the bluegrass band Down for the Count in the Bill Miller Plaza at the UTSA Downtown Campus.
>> General admission is $15 and $10 for students, military and seniors age 55+ with ID. Groups of 10 or more can purchase tickets for $8. For advance tickets for opening night, visit the UTSA Department of Music website.
>> Learn more about other UTSA Department of Music performances or purchase tickets at the UTSA Department of Music website.