UTSA Rowdy Racers will participate in San Antonio Heart Walk Oct. 26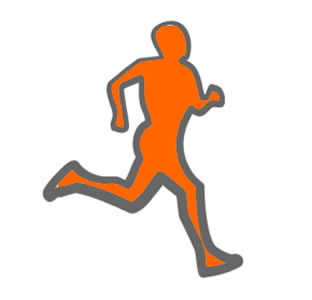 Share this Story
(Oct. 22, 2013) -- It's not too late to run with the UTSA Rowdy Racers. Sponsored by the UTSA Rowdy New U wellness program, UTSA community members can participate in the San Antonio Heart Walk on Saturday, Oct. 26. Registration opens at 7:30 and the event starts at 9 a.m.
To register, visit the San Antonio Heart Walk website. Family members and friends also can join the team to help with the fundraising walk.
Heart disease and stroke are the nation's No. 1 and No. 4 causes of death. Last year alone, more than 3,500 San Antonio area residents died from heart disease and another 679 from stroke. The Heart Walk is an incredible cause that affects too many of us and is a great way to give back to our community.
Sponsored by the American Heart Association, it is easy to register for the San Antonio Heart Walk. There is no registration fee, but if you pledge at least $25, you'll receive a Rowdy Racers team shirt.
Registration is easy:
Go to the San Antonio Heart Walk website and click the "Join A Community Team" box.
Scroll down to "Rowdy Racers" and select "Join Team."
Agree to the terms.
Fill out the simple registration form. Then, click "Submit," and your personal Heart Walk Web page will be created.
Personalize your page with a photo of your choice.
Download the Heart Walk app to recruit team members and ask for donations.
For more information, contact Kristee Phelps, Rowdy New U Wellness Program, at 210-458-6102.