UTSA Women's Studies Institute hosts Domestic Violence Awareness Month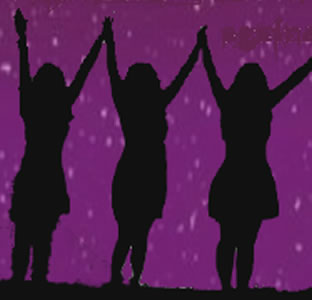 Share this Story
(Oct. 4, 2013) -- The UTSA Women's Studies Institute will host events in October for Domestic Violence Awareness Month, part of a national effort to raise awareness about domestic violence and sexual assault.
In October 1987, the first Domestic Violence Awareness Month was observed, and today, WSI joins these national advocacy efforts to help stop all forms of intimate partner violence.
Events will begin with "Take Back the Night" from 6 to 9 p.m., Monday, Oct. 7 at Sombrilla Plaza on the Main Campus. The event is part of an international initiative to raise awareness about violence against all genders. It will begin with poster making at 6 p.m., followed by a brief march around the campus with chants to reclaim the night, a time that has been unsafe for many marginalized groups. The event will close with an open-mic poetry reading, where the UTSA community is invited to share poetry and brief narratives that connect to the theme of domestic violence prevention.
For more information, visit the UTSA Women's Studies Institute website or call 210-458-6277.
Additional events this month include:
>> Film screening: "Forget Not My Dream" by Nereida Reyes
Friday, Oct. 11
10-10:50 a.m.
Main Building Room 0.226, Main Campus
Nereida Reyes, a Puerto Rican woman, survives domestic violence, and then chooses to focus on her education. The screening will be followed by discussion.
>> Lecture/Performance: "The Faces of Violence" by Reanae McNeal
Friday, Oct. 25
2-2:50 p.m.
Business Building Room 2.01.18, Main Campus
Reanae McNeal, an award-winning international performing artist, inspirational speaker, oral HERstorian and cultural scholar-activist, will discuss the complexities of oppression of women as it relates to domestic violence. The lecture/performance will convey research information using stories, poetry and high-spirited singing.