UTSA UTShare software implementation is 48 percent toward March 2014 go-live target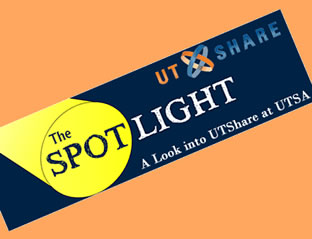 Share this Story
(Oct. 3, 2013) -- As of Oct. 1, the UTShare software project is 48 percent toward its March 2014 go-live goal. Only 5 months remain until go-live at UTSA.
>> Learn more about the UTShare/PeopleSoft implementation at UTSA in the latest UTShare Spotlight newsletter.
In the newsletter, you will find project updates on integration testing, business process impacts, training, interim approval workflow process and the PeopleSoft Support and Sustainment Center.
The PeopleSoft system will replace Define (including HRMS and UT Direct/Point Plus), the current human resources and financial management system. The new system implementation will affect all UTSA financial and human resources processing, such as generating payments to vendors for goods or services, or making employment transaction changes. In addition to UTSA, six other UT academic institutions and the UT System are participating in the effort.
The UTShare mission is to implement common, standard human resources (HCM), financials (FMS) and auxiliary support systems that provide access to accurate, timely and relevant data while using recognized best business practices in a shared services environment in support of the University of Texas System.