UTSA Public Policy lecture series presents U.S. Rep. Lloyd Doggett Nov. 4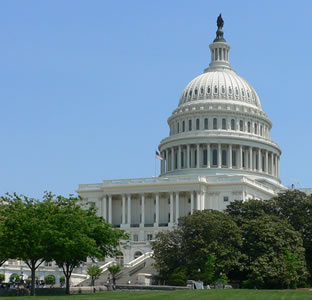 Share this Story
(Nov. 1, 2013) -- U.S. Representative Lloyd Doggett (D-San Antonio) will speak on "How Congress Works and What You Can Do About It" as part of the UTSA College of Public Policy Dean's Distinguished Lecture Series. Free and open to the public, the lecture is 5:30-7:30 p.m., Monday, Nov. 4 in the Frio Street Building Sam Riklin Auditorium (1.406) at the UTSA Downtown Campus.
Doggett represents Texas Congressional District 35, which includes the neighborhoods around the UTSA Downtown Campus and much of Bexar County. Throughout his career, he has worked to support higher education, access to affordable health care for Texas citizens and immigration reform.
"Congressman Doggett is no stranger to the call and nature of public service," said Rogelio Saenz, dean of the College of Public Policy. "As a longtime public servant, he understands the importance of listening to those whom he represents and working for the values they hold dear. His lecture will no doubt be a fascinating and insightful look at the inner workings of Congress and the political system."
As a senior member of the House Ways and Means Committee, Doggett helps oversee tax and trade measures, as well as Social Security and Medicare. He is a ranking member of the Subcommittee on Human Resources, which oversees issues relating to Social Security, child care, child and family services, child support, foster care, adoption and low-income energy assistance.
For his work for children as the ranking member of the House Ways and Means Human Resources Subcommittee, Doggett was named a "Champion of Children" by the First Focus Campaign, a national, bipartisan child advocacy group. This year, he also was named the Public Official of the Year by the National Association of Social Workers.
Before his election to the U.S. House of Representatives, Doggett served in the Texas Senate. He authored the Texas Sunset Act, which requires periodic review to modify or abolish ineffective state laws and bureaucracies. In 1988, he was elected to serve as justice to the Texas Supreme Court, where he was chair of the Supreme Court Task Force on Judicial Ethics.
Doggett received his Bachelor of Business degree from the University of Texas at Austin, where he graduated first in his class. He received a Juris Doctorate degree from the University of Texas School of Law with honors. While a law student, he served as associate editor of the Texas Law Review.
The UTSA College of Public Policy Dean's Lecture Series features scholars and policy analysts on a variety of major issues that affect the community, the nation and the world. An RSVP is requested to attend the free and public lectures. Free parking is available in lot D3. A reception will follow in the Buena Vista Street Building Meeting Assembly Room (1.338).
For more information or to RSVP, contact Erin Jines at erin.jines@utsa.edu or 210-458-3213. Learn more at the UTSA College of Public Policy website.