UTSA and Guadalupe Cultural Arts Center host Holiday Saxophones Dec. 15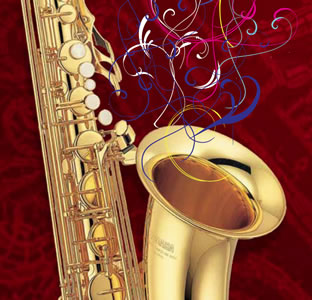 Share this Story
(Nov. 25, 2013) -- UTSA and the Guadalupe Cultural Arts Center will host the annual "Holiday Saxophones" concert at 2 p.m., Sunday, Dec. 15 at the Buena Vista Theater on the UTSA Downtown Campus. The jazz event will feature the Regency Jazz Band under the direction of George Prado; Grammy Award winner Joe Posada; and Stan Killian, New York-based and Texas-raised tenor saxophonist along with the best in local and regional saxophonists.
The Holiday Saxophones will be performing jazz standards and holiday tunes and is being supported by the UTSA College of Liberal and Fine Arts.
"We are pleased to work with the Guadalupe Cultural Arts Center on this event," said Jesse T. Zapata, associate provost for the UTSA Downtown Campus and Academic and Faculty Support. "Many who attended last year's event said it was a great experience and were looking forward to attending this year's performance."
Free parking for the UTSA performance will be available in the Cattleman's Square parking lot across from the Buena Vista Street Building.
Tickets are $20 for general admission and $10 for students. To purchase tickets for this event, call 210-458-2700.
Connect online with UTSA at www.utsa.edu, www.facebook.com/utsa, www.twitter.com/utsa or www.youtube.com/utsa.