UTSA social work graduate students host suicide-awareness art event Nov. 14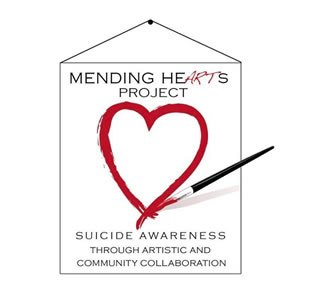 Share this Story
(Nov. 11, 2013) -- Graduate students in the UTSA Department of Social Work will host an art event, "Mending Hearts," to bring together members of the community affected by suicide. There will be artwork by survivors and local artists, a multimedia presentations showcasing survivors' stories, discussion and sharing of personal stories.
>> Free and open to the public, the event is 6:30-8:30 p.m., Thursday, Nov. 14 in the TriPoint Building, 3233 N. St. Mary's St. Free parking will be available. Light refreshments will be served.
The event will bring together agencies working on suicide prevention will provide an outlet for artistic expression for survivors and their families. The goal of community collaboration is to open the door to help provide San Antonio with a higher level of care for those affected by suicide.
According to reports from the Centers for Disease Control and Prevention (CDC), national suicide rates are the highest in 15 years. At a local level, the most current data available show that trends in suicide are on the rise. According to the San Antonio Metropolitan Health 2010 Health Profiles report, suicide cases in Bexar County rose from 144 in 2005 to 162 in 2010 (per 100,000 people).
Community engagement is vital in meeting the needs of those affected by suicide. According to Lisa Firestone, director of research and education at the Glendon Association and the Violence and Suicide Prevention Alliance, "The recent increase in suicide, whether heightened by economic strain or other social triggers, signifies the need for education and training on understanding and preventing suicide."
The UTSA Advanced Social Work Community Practice class is composed of students who have already achieved a foundational understanding of the structure and dynamics of organizations and communities. They engage in effective community practice, incorporating a multidimensional contextual perspective with a focus on social justice, diversity and underserved populations.
The driving force behind the Mending Hearts Project is an effort to meet the needs of those suffering from suicide ideation and those who have been affected by it in San Antonio.
For more information, visit the Mending Hearts Event Facebook page.