UTSA SBDC procurement assistance center hosts Nov. 19 veterans symposium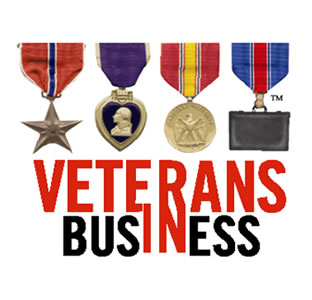 Share this Story
(Nov. 5, 2013) -- The UTSA SBDC Procurement Technical Assistance Center (PTAC) will partner with the JPMorgan Chase Foundation to host the fourth annual Veterans Business Symposium at the Norris Conference Center on Tuesday, Nov. 19. 
All current and former military members and their spouses are invited to attend the symposium, which will feature dynamic speakers and information on how to expand businesses through local, state and federal government procurement opportunities.
"As veterans transition from the military or look for other opportunities, they find the option of starting a business or contracting very challenging.  The Veterans Business Symposium will provide attendees a unique opportunity to learn about business and procurement opportunities leading to financial impact," said Terri Williams, UTSA SBDC PTAC director.
Through a partnership with the Chase foundation, the symposium is being offered at no cost to attendees and will include breakfast and lunch. Registration is required. "We are proud to partner with Chase, who are advocates for veterans as business owners in addition to hiring veterans," said Williams.
The day's activities will include a small business owner panel, a keynote presentation by Col. Michael T. Luft, director of contracting at Air Education and Training Command, Randolph Air Force Base; U.S. Air Force and feature workshops on Vetbiz certification for veteran and service disabled veteran owned businesses; and System Award Management (SAM) registration.
Curtis Mohler, retired military veteran and senior business development specialist for the SBDC PTAC, said, "SAM can be very confusing to those who are new to the system. At the symposium we will provide information on general registration requirements, system definitions and technical functionality."
Attendees also will be educated on the Center for Veterans Enterprise (CVE) verification requirements and processes to earn certification as a veteran owned small business or a service disabled veteran owned small business for inclusion in the Vetbiz database.
"Companies granted approvals into the database are offered preferential access to VA government contracts and set-aside funds. It is a win-win situation for our veterans and the government," said Mohler.
>> Visit the event website for a complete agenda. Registration for the event is required and will close at 5 p.m. Nov. 8.
The UTSA SBDC PTAC is a specialty center of the South-West Texas Border SBDC Network, and assists with:
Government contracting
Employer services/human resources
Veteran entrepreneurs
Technology commercialization
Business-to-business Eagle Ford Shale opportunities
"Our goal at the SBDC PTAC is to provide veteran-owned, small businesses with the advising and training they need to start or expand their business, access capital and how to do business with the federal government," said Williams.
>> Connect online with the PTAC on Facebook.
------------------------------
About the Institute for Economic Development
The UTSA Institute for Economic Development is dedicated to creating jobs, growing businesses and fostering economic development. Its 12 centers and programs provide professional business advising, technical training, research and strategic planning for entrepreneurs, business owners and community leaders. Programs serve San Antonio and the Texas-Mexico border area as well as regional, national and international stakeholders. Together with federal, state and local governments, and private businesses, the IED fosters economic and community development in support of UTSA's community engagement mission.
About UTSA
The University of Texas at San Antonio is an emerging Tier One research institution specializing in health, energy, security, sustainability, and human and social development. With nearly 29,000 students, it is the largest university in the San Antonio metropolitan region. UTSA advances knowledge through research and discovery, teaching and learning, community engagement and public service. The university embraces multicultural traditions and serves as a center for intellectual and creative resources as well as a catalyst for socioeconomic development and the commercialization of intellectual property -- for Texas, the nation and the world.