UTSA Commencement Close-Up: Kathlene Hurt, College of Engineering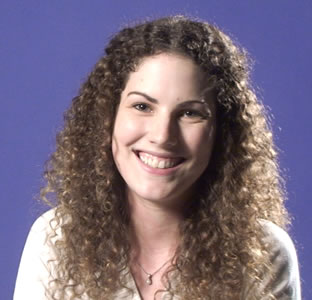 Share this Story
(Dec. 13, 2013) -- Meet Kathlene Hurt. She's had so many amazing opportunities as an undergraduate computer engineering student at UTSA, she's decided to stick around for a little while longer.
Hurt will graduate this month with a B.S. in computer engineering and start right back at it again as a master's student in computer engineering this spring. Once she finishes graduate school, her goal is to have a career as a processor architect at a company like Samsung. Down the road, she may pursue her love for teaching and research by becoming a college professor. She sees infinite potential in academia.
"The changes I've seen over the four years I've been [at UTSA] have been huge including all the research funding I've been personally impacted by. It's really great to see we're becoming Tier One," she said.
Hurt serves as president of the UTSA chapter of Eta Kappa Nu, an honor society recognizing personal, academic and professional excellence among electrical and computer engineers around the country. She also heads the Electrical and Computer Engineering Learning Lounge, which ensures that any student is able to get tutoring assistance.
One piece of advice that has made a big impact on her life was to take advantage of every opportunity.
"Don't pass anything up," she says. "Even if you fail and it is a disappointment, at least you went for it. Some of the best experiences I've had at UTSA have been kind of a risk going in, but it ended up being worth it."
Electrical and computer engineering professor Eugene John has served as one of Hurt's research mentors during her undergraduate years at UTSA and will continue as her graduate adviser.
"I have seen Kathlene transform from an undergraduate student to a serious researcher," said John. "She is a very hard-working, intelligent, motivated and determined student. In fact, she is one of the best undergraduate students I have ever taught here at UTSA. It will be a joy to have Kathlene as one of my graduate students."
---------------------------------
Do you know a fascinating UTSA student who is planning to graduate in May 2014? Share that story with us at news@utsa.edu.