Volunteers are needed for 27th annual Asian Festival on Feb. 1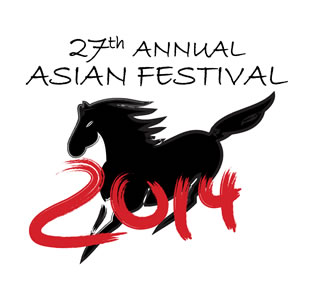 Share this Story
(Jan. 6, 2014) -- The UTSA Institute of Texan Cultures needs volunteers for the 27th annual Asian Festival on Feb. 1. The Year of the Horse celebration will include more than 40 participant organizations representing countries and cultural groups from across Asia and the islands of the Pacific.
New and previous volunteers are needed to staff booths, give directions, provide guest services and fill other vital roles at the festival. Volunteers are asked to work a four-hour shift to receive complimentary admission to the festival and discounts on select event apparel.
>> New volunteers can complete an online New Volunteer Application.
>> Returning volunteers can log in to the Volunteer Information Center (VIC) using their email address as ID and volunteer password.
Volunteer orientation dates are 6 p.m., Jan. 21 and 23. Volunteers need to attend only one session. Details will be emailed to scheduled volunteers. At the orientation sessions, festival information and volunteer packets will be distributed including wristbands and parking passes. Those who can't attend can call to schedule an alternate time.
For small groups, positions are open that are a great opportunity for groups of 6 to 10 to work together. If you have a group of friends, family, co-workers, teammates, club members or church members who would like to work as a team, phone the ITC Volunteer Hotline.
All volunteers must register online. Positions include gate teams, event set up/tear down, outdoor information, children's crafts and games, and command center.
>> For more information, contact the UTSA Institute of Texan Cultures Volunteer Hotline at 210-458-2216.