UTSA SBDC accepting applications for Building Business Excellence program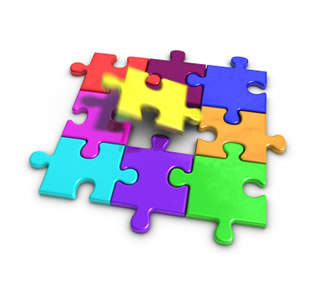 Share this Story
(Jan. 30, 2014) -- The UTSA Small Business Development Center (SBDC) is accepting applications for the spring 2014 Building Business Excellence program, a unique business leadership program designed to propel established small- to mid-sized firms to new heights.
The two-week program will run every Tuesday from 7:30 a.m. to 1:30 p.m., Feb. 18-April 8 at the UTSA Downtown Campus. Topics will center on leadership, marketing, human resources and ethics.
The UTSA SBDC has partnered with Holt Development Services (a division of HOLT CAT) to conduct a seven-week intensive strategic leadership program designed to support established, strong companies achieve even more growth. Their top-rated facilitators will share Holt's widely celebrated Values Based Leadership (VBL) methodology, how many successful organizations incorporate VBL tools and processes into their day-to-day practices, and help participants integrate the material into their own companies.
"The SBDC and the Building Business Excellence program helped me bring my passion for improving health care for children and my need to understand good business practices together to create a successful company," said Rodney Gray, a 2012 graduate of the program. He credits the program with helping to expand his strategic vision and give him the courage to spend past his comfort zone.
"I was not expecting this class to help with different areas of my life. I have many new skills to use in the workplace, at home and in my volunteer leadership roles," said Lara Johndrow, a recent graduate of the program in 2013.
The cost to participate in the program is $2,995. A payment plan is available for those interested. More detailed information can be found at mybbe.org
The SBDC is part of the UTSA Institute for Economic Development, which is dedicated to creating jobs, growing businesses and fostering economic development. The institute's 11 centers and programs provide professional business advising, technical training, research, and strategic planning for entrepreneurs, business owners and community leaders in San Antonio, the Texas-Mexico border area, regionally, nationally and internationally.