San Antonio advances as finalist in NCAA Men's Final Four bid process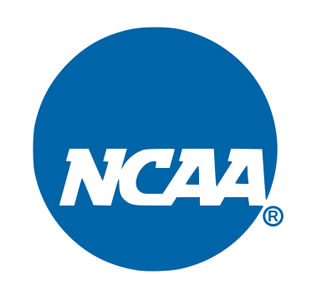 Share this Story
(Jan. 28, 2014) -- The NCAA has announced that San Antonio is one of eight cities selected to proceed in the bid process to host a future Men's Final Four in 2017-2020. The other cities are Atlanta, Indianapolis, Minneapolis, New Orleans, North Texas, Phoenix/Glendale and St. Louis.
San Antonians will have the opportunity to show their support for the bid when UTSA hosts the NCAA Division I Men's Basketball Championship Second and Third Rounds at the AT&T Center on March 21 and 23.
The bid is being put forth by the San Antonio Local Organizing Committee (SALOC), which is comprised of UTSA, San Antonio Sports and the City of San Antonio, including the Alamodome and Convention & Visitors Bureau. SALOC has previously hosted three Men's Final Fours (1998, 2004, 2008) and two Women's Final Fours (2002, 2010).
"We are very excited about receiving the news today that San Antonio will be one of the cities in the mix for the upcoming Men's Final Four bid cycle. Many, many people with the City, the County, San Antonio Sports and UTSA have very worked hard over the past 15 to 20 years to make San Antonio one of the premier locations for NCAA Championship events," said UTSA Athletics Director Lynn Hickey.
"Everyone on this bid team has worked together to aggressively position San Antonio and the Alamodome as a contender for this event and other events of national significance. I commend the City of San Antonio for their support and vision to ensure that the Alamodome will be competitive in the long term. We are also grateful to the NCAA Men's Basketball Committee and NCAA staff for their vote of confidence," said Russ Bookbinder, president and CEO of San Antonio Sports.
"We have an excellent partnership with the San Antonio Local Organizing Committee (SALOC) and UTSA. The City is committed to ensuring that our bid is extremely competitive and highlights the strengths of our dynamic destination," said Mike Sawaya, director of convention, sports and entertainment facilities for the City of San Antonio.
"At UTSA, we have been honored to serve as host institution for many of these events, and we look forward to hosting many more in the future," said Hickey. "That begins with the NCAA Men's Basketball Second and Third Rounds on March 21 and 23 at the AT&T Center. Eight teams will come to the Alamo City with dreams of advancing to the Final Four. Let's continue to show the rest of the country that San Antonio is an outstanding place to host NCAA Tournament games by packing the AT&T Center."