San Antonio Writing Project hosts annual teachers conference at UTSA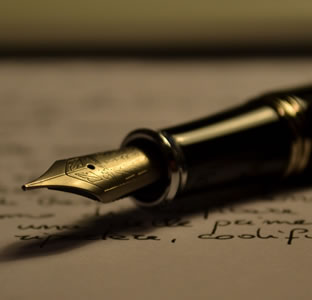 Share this Story
(Jan. 28, 2014) -- The San Antonio Writing Project will host its eighth annual conference for teachers from 9 a.m. to 1 p.m., Saturday, Feb. 1 in the Frio Street Building Riklin Auditorium (1.406) at the UTSA Downtown Campus. The conference, meant to help teachers learn best practices in motivating students to appreciate writing, is for area teachers and administrators.
This year's conference, "Because Writing Matters," will include breakout sessions on successful teaching strategies in the classroom. Teachers who attend will earn four professional development credits from the UTSA Academy for Teacher Excellence.
Award-winning author Guadalupe Garcia McCall will be the keynote speaker for the conference. McCall, the author of "Under the Mesquite" and "The Summer of the Mariposas," will speak about teaching, writing and her life.
Free parking will be available in the Cattleman's Square lot across the street from the Buena Vista Street Building. For more information or to register for the conference, visit sanantoniowritingproject.org.
The San Antonio Writing Project was founded in 2006 at UTSA as part of the National Writing Project, which includes more than 180 sites across the United States. The project's mission is to improve teaching methods in the classroom that promote better writing skills.