Get fit, stay fit: Free wellness programs for UTSA faculty and staff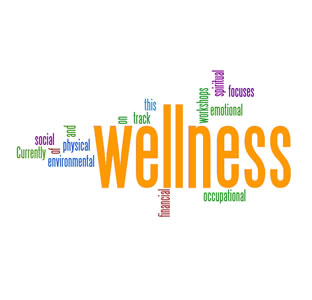 Share this Story
(Jan. 9, 2014) -- In the new year, faculty and staff members can take steps to improve their mind, body and spirit in order to live a healthier life. With the Rowdy New U program, you can be part of a community at UTSA where participants help motivate each other to become the best you possible.
>> If you are ready to make a change, fill out the Rowdy New U registration form.
For more information, contact Kristee Phelps at 210-458-6102, Anna Racelis at 210-458-5304, email wellness@utsa.edu or visit the UTSA Wellness website.
---------------------------------
Rowdy New U wellness programs
Adult group exercise program
Rowdy New U is offering more than 25 fitness classes each week at the Main Campus and Downtown Campus recreation centers. Fitness classes include:
Morning, noon and evening classes
Strength training
Yoga
Cycling
Boot camp
Zumba
Running workshops
Body composition analysis
Program participants receive biometric assessments every three months to track their progress. Check your blood pressure, body fat percentage, muscle mass and waist circumference. This enables you to make informed decisions regarding overall health and wellness goals.
Educational programs
There is a variety of courses to enhance knowledge and provide key information to help you achieve your health goals. Classes include:
Heart Health
Behavior Changes
Stress Management
Healthy Image
Weight Management
Tobacco Cessation
Demo kitchen
In monthly demo kitchen classes, participants cook with others and learn about new foods and fresh recipes. The classes include tips on healthy ingredient substitutions to make your favorite dishes healthier.
Tobacco cessation
The UTSA Worksite Wellness Program offers tobacco cessation classes for faculty and staff. The program consists of eight sessions for seven weeks. Facilitators are trained and certified in the American Lung Association "Freedom From Smoking" program.
The program begins Jan. 14 from noon to 1:30 p.m. at the Downtown Campus in Buena Vista Street Building Room 4.301B.
Jan. 14 -- Session 1: Thinking About Quitting
Jan. 21 -- Session 2: On the Road to Freedom
Jan. 28 -- Session 3: Wanting to Quit
Feb. 4 -- Session 4: Quit Day
Feb. 6 -- Session 5: Winning Strategies
Feb. 11 -- Session 6: The New You
Feb. 18 -- Session 7: Staying Off
Feb. 25 -- Session 8: Celebration
For more information or to sign up for the tobacco cessation program, email wellness@utsa.edu or call 210-458-5304.