UTSA selects Kay Thomas as associate vice president for development, principal gifts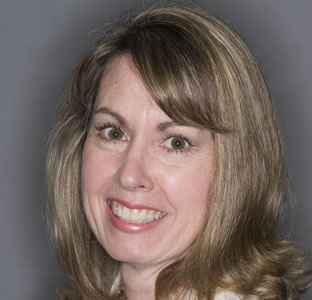 Share this Story
(Feb. 3, 2014) -- The University of Texas at San Antonio announced today that it has selected Kay Thomas to serve as its next associate vice president for development and principal gifts. Thomas has more than two decades of experience in philanthropic fundraising, external relations and marketing. She will begin at UTSA in March.
Thomas joins UTSA from UT Austin, where she secured significant philanthropic support for the university's College of Natural Sciences, most recently as associate dean for external relations.
During the last eight years, her team garnered $274 million in total philanthropy to support the college including $44 million in new endowment gifts resulting in the establishment of 153 endowments. In total, she oversaw the stewardship of 527 endowments worth $331 million while at UT Austin.
At UTSA, Thomas will continue the momentum of the university's inaugural capital campaign, We Are UTSA -- A Top-Tier Campaign. The campaign, a critical component in UTSA's bid to become a Tier One research institution, supports graduate student scholarships, top undergraduate recruitment, faculty research and athletics facilities.
When launched in 2012, We Are UTSA -- A Top-Tier Campaign had a goal of raising $120 million by 2015. In mid-2013, however, the university reached that goal and President Ricardo Romo set a new objective of securing a total of $175 million before the campaign's conclusion.
"Kay Thomas is a talented fundraising professional who brings a tremendous passion and dedication to higher education and philanthropy," said Marjie French, UTSA vice president for external relations. "Her efforts will help UTSA take its next important step toward Tier One recognition as a premier research institution."
Thomas is a graduate of Troy State University, where she earned her M.P.A. with honors, and of Texas A&M University, College Station, where she earned her Bachelor of Business Administration.
-------------------------------
About UTSA
The University of Texas at San Antonio (UTSA) is an emerging Tier One research institution specializing in health, energy, security, sustainability, and human and social development. With nearly 29,000 students, it is the largest university in the San Antonio metropolitan region. UTSA advances knowledge through research and discovery, teaching and learning, community engagement and public service.
The university embraces multicultural traditions and serves as a center for intellectual and creative resources as well as a catalyst for socioeconomic development and the commercialization of intellectual property – for Texas, the nation and the world.