UTSA students: You can be a mentor for first-year students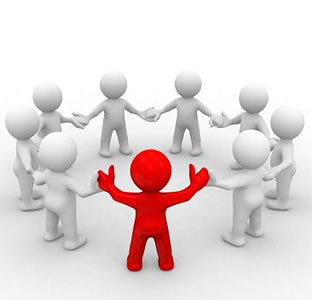 Share this Story
(Feb. 11, 2014) -- The UTSA) First-Year Experience (FYE) program is accepting applications for fall 2014 peer mentor positions. Peer mentors assist incoming students with the transition from high school to UTSA by interacting with them in the freshman common courses (AIS 1203 and UPM 1000) and encouraging students to get involved on campus. The deadline to apply is 5 p.m., Friday, Feb. 28.
Peer mentor responsibilities are:
Attend assigned FYE training in August 2014
Meet with an assigned group of 50 students individually or in small groups three times each semester
Monitor and address students in class that are not attending, not performing well or are having difficulties
Attend assigned AIS 1203 course
Attend weekly peer mentor group meetings
Utilize Blackboard Learn to communicate with students
Submit weekly reports to FYE supervisor
In addition to helping students with their academic and social success at UTSA, peer mentors gain knowledge and skills that will make them marketable to future employers. The peer mentor positions give students an opportunity to build lifelong career skills such as effective communication, collaborative teamwork, and group facilitation, among others. Training and resource materials will be provided to peer mentors.
To apply for a peer mentor position, students must meet the following criteria:
Be a sophomore or higher status
Be a full-time UTSA student
Have a minimum cumulative GPA of 2.75
Have the ability to commit adequate time and effort to the position
Be knowledgeable about campus resources
Have excellent interpersonal and communication skills
>> To learn more, attend the peer mentor information session 10:30-11:30 a.m., Wednesday, Feb. 19 in the University Center Hawthorne Room (2.01.34) on the UTSA Main Campus.
>> Meet current peer mentors at the Peer Mentor Meet and Greet Mixer, 2-3 p.m., Thursday, Feb. 20 in the University Center Anaqua Room (2.03.08), Main Campus.