Annual UTSA RecycleMania competition runs through March 29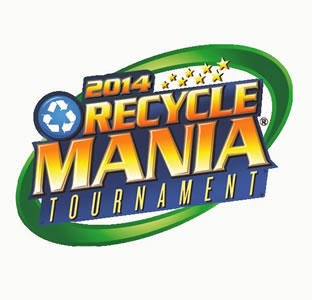 Share this Story
(Feb. 10, 2014) -- The annual RecycleMania challenge is underway, and runs through March 29. UTSA faculty, staff and students are encouraged to do their part to help UTSA increase its recycled materials and reduce waste generation.
RecycleMania involves 523 colleges and universities across North America competing to increase their percentage of recycled materials in relation to total waste. The RecycleMania counting period is Feb. 2-March 29.
Last year, in UTSA's first entry in the Grand Champion Competition Division, UTSA ranked 27th of 523 participating colleges and universities with 54.8 percent of our total waste being recycled. This year's goal is to place UTSA in the top 25. The Grand Champion category combines trash and each of the core recyclable materials to determine a school's recycling rate as a percentage of its overall waste generation.
To be ranked in this category, schools must provide the weights of their trash, paper, cardboard and cans and bottles. The winner will have the highest recycling rate.
Become active and join the various student organizations participating in the event. You also help by spreading the word and supporting recycling in your office or classroom.
RecycleMania is a friendly competition sponsored by the U.S. EPA, ALCOA, SCA, The Coca Cola Company, Keep America Beautiful, American Forest and Paper, and the College and University Recycling Coalition.
>> For more information, visit the RecycleMania website or the UTSA EHSRM website. We Are UTSA... We Recycle!