UTSA hosts 10th annual Storytelling Festival March 1 on Main Campus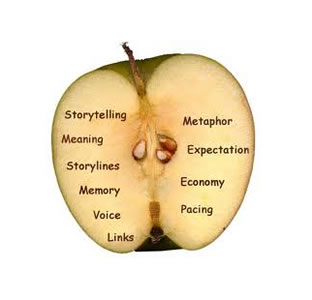 Share this Story
(Feb. 27, 2014) -- The UTSA College of Education and Human Development will host the 10th annual Storytelling Festival from 10 a.m. to 1 p.m., Saturday, March 1 in the Main Building on the UTSA Main Campus. Free and open to the public, the festival is targeted to teach pre- and in-service teachers who want to learn about the art of oral storytelling.
Mary Ann Blue, professional storyteller and educator, will provide this year's keynote address, "Your Story, My Story, Our Stories: Bridging the Cultural Divide Through Storytelling." Blue is a Spanish teacher at Saint Mary's Hall, a member of the San Antonio Storytellers Association and has more than 20 years of experience in storytelling.
The event also includes breakout sessions taught by professional storytellers. These sessions will teach attendees how to tell stories and how to bring storytelling into the classroom.
"We want to give teachers the idea of getting the students involved in storytelling," said Miriam Martinez, UTSA professor in the Department of Interdisciplinary Learning and Teaching and festival coordinator. "A lot of people argue that if you have a child in your classroom that you can't hook with a book you are reading aloud, then put the book aside and tell the story orally. There's a power there that pulls the students in."
Between the breakout sessions, students from Saint Mary's Hall and Tuscany Heights Elementary School will perform and demonstrate oral storytelling. Many of these students, Martinez said, have competed in storytelling competitions on the national level.
"I hope that the attendees take away with them a recognition of storytelling," said Martinez. "It was that recognition of the power and importance of storytelling that motivated us when we first started 10 years ago."
For more information about the Storytelling Festival, visit the UTSA College of Education and Human Development website.