UTSA students, faculty, staff: Make nominations for University Life Awards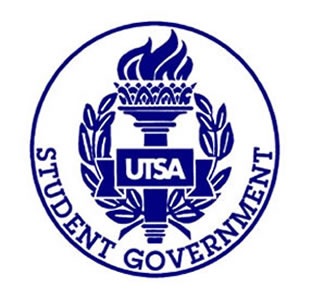 Share this Story
(Feb. 28, 2014) -- UTSA students, faculty and staff are encouraged to be a part of one of UTSA's oldest and outstanding traditions by nominating an outstanding student, staff member or student organization for the University Life Awards. The deadline for nominations is Friday, March 7.
>> Access the nomination form on RowdyLink using your ABC123 log-in and password. Go to the Student Government Association page and select "Forms."
The University Life Awards were founded in 1976 and are hosted by the Student Government Association. The awards recognize achievement in leadership, academics and community involvement.
The highlight of the University Life Awards is the presentation of the Golden Feather, a UTSA lifetime achievement award for student leaders. Past Golden Feather winners have gone on to study law, higher education, administration and work for Fortune 500 companies.
UTSA community members are invited to the award ceremony at 6 p.m., Thursday, April 3 in the H-E-B University Center Ballroom (1.104) on the Main Campus. Semi-formal attire is encouraged.
------------------------------
For more information, contact John Montoya, student government adviser, at 210-458-4936.