UTSA lecture series features award-winning architect Andrew Bernheimer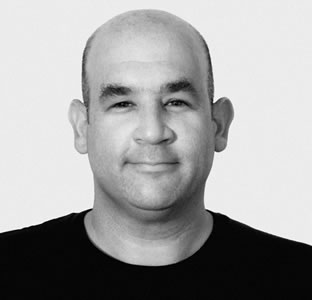 Share this Story
(March 24, 2014) -- The UTSA College of Architecture (COA) Spring Lecture Series will feature award-winning architect Andrew Bernheimer at 5:30 p.m., Wednesday, March 26 in the Durango Building Southwest Room (1.124) at the UTSA Downtown Campus. His lecture, "Stories and Buildings," is free and open to the public.
Bernheimer is the principal architect and founder of Bernheimer Architecture, an award-winning Brooklyn-based architecture and design firm. He also is the director of the master of architecture (M.Arch) program at Parsons The New School for Design in New York City, where he oversees one of the most prestigious and progressive architecture programs in the country.
Bernheimer will discuss his current design work at Bernheimer Architecture, which includes projects in New York, Massachusetts, Rhode Island and California. His lecture also will feature the work of his prior firm, Della Valle + Bernheimer, which won the Architectural League of New York Emerging Voices prize in 2007.
Throughout his more than 20-year career, Bernheimer's diverse architecture portfolio of public, institutional, nonprofit and private work for a diverse clientele has garnered acclaim from numerous publications such as The New York Times, Metropolis, Architecture and Interior Design. His work has received recognition from the American Institute of Architects New York City chapter, Architect magazine's Annual Design Review and the Boston Society of Architects.
His best-known works include the renovation of legendary architect Paul Rudolph's penthouse apartment and office in New York City, his innovative condominium and affordable housing projects in New York City, and his award-winning installation at the Philbrook Museum of Art in Tulsa, Okla.
Bernheimer Architecture's portfolio includes affordable and high-end residential housing, commercial, hospitality, mixed-use spaces, public architectural projects, furniture design and art installations. His firm's forward-thinking, sustainable and unique designs have won awards from organizations such as the Boston Society of Architects, the American Institute of Architects and ARCHITECT magazine.
In addition to his academic work, Bernheimer has served as a visiting professor or lecturer at universities across the country including the Rhode Island School of Design, San Francisco Institute for Planning and Urban Research and Columbia University. He received his Master of Architecture degree from Washington University in St. Louis, Mo. and his Bachelor of Arts degree from Williams College in Williamstown, Mass.
The UTSA College of Architecture Spring Lecture Series brings architecture professionals from around the world to UTSA to share their expertise on a variety of topics with the local community. Free parking is available in UTSA lot D-3 under Interstate 35.
For more information, contact Nicole Chavez at 210-458-3121.