UTSA College of Public Policy lecture: immigration law expert speaks March 17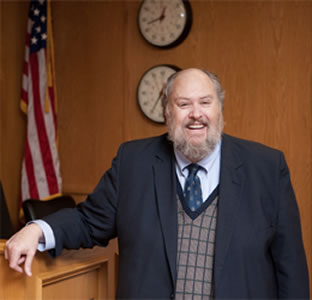 Share this Story
(March 11, 2014) -- The UTSA Policy Studies Center, housed in the College of Public Policy (COPP), and the UTSA College of Education and Human Development will present a lecture by immigration law expert Michael Olivas at 5:30 p.m., Monday, March 17 in the Durango Building Southwest Room (1.124) at the UTSA Downtown Campus. His lecture, "Deferred Action for Childhood Arrivals (DACA) and the Impact on Undocumented College Students," is free and open to the public. The talk is part of the UTSA College of Public Policy Dean's Distinguished Lecture Series.
The lecture will address recent changes under President Barack Obama's administration to DACA, a policy which allows certain people who came to the U.S. as children to request deferred action on the part of immigration for an extendable period of two years. Olivas will provide an in-depth examination of the impact that these changes have on current and future undocumented college students.
"Michael Olivas has been active in policies that have an effect on Latinos in higher education for the past 25 years," said Roger Enriquez, director of the UTSA Policy Studies Center. "His expertise in the field of immigration law and immigration reform is so authoritative and well-known that he is consistently cited by legislators, judges and policymakers actively searching for solutions to the complex matters related to them."
Olivas is the William B. Bates Distinguished Chair in Law at the University of Houston Law Center and the director of the Institute for Higher Education Law and Governance at the University of Houston. He is a widely cited expert on immigration law and its effects on higher education and has received lifetime achievement awards from the Mexican American Legal Defense And Education Fund and the Hispanic Bar Association of Houston for his work in the field.
Olivas is the author of 15 books including "The Dilemma of Access" (Howard University Press, 1979), "Colored Men and Hombres Aqui" (Arte Public Press, 2006) and recently, "No Undocumented Child Left Behind" (NYU Press, 2012). He also is a longtime member of the American Law Institute, National Academy of Education and American Bar Foundation and serves on the Litigation Committee and Legal Defense Fund for the American Association of University Professors.
Olivas obtained his Juris Doctorate degree from Georgetown University Law, his Ph.D. and Master of Arts from Ohio State University, and his Bachelor of Arts degree from Pontifical College Josephinum in Columbus, Ohio.
The UTSA College of Public Policy Dean's Distinguished Lecture Series features scholars and policy analysts on a variety of major issues affecting the community, the nation and the world. A free reception will immediately follow in Frio Street Building Multipurpose Room 1.402. Free parking will be available in lot D3 under Interstate 35.
For more information, contact Roger Enriquez or Erin Jines at 210-458-3213.