Attorney Xochil Rodriguez joins UTSA Office of Legal Affairs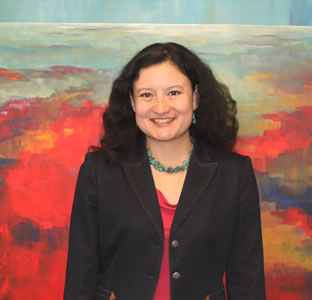 Share this Story
(March 21, 2014) -- The UTSA Office of Legal Affairs announces the addition of a new associate counsel for transactions. Xochil Daria Peña Rodriguez, who replaces attorney Kim Basil, joined the legal affairs office March 3 and will handle the university's transactional issues.
Rodriguez earned an undergraduate degree in architectural studies and public policy from Rice University. She received her Juris Doctorate from the University of Texas School of Law.
Before joining UTSA, Rodriguez worked in the Commerce and Visitors Services Division of the San Antonio Office of the City Attorney. While with the city attorney's office, she worked on various projects ranging from economic development to public art. Rodriguez also interned for U.S. District Judge Orlando Garcia.
"We are thrilled to welcome Xochil to our office and the university," said Gail A. Jensen, UTSA chief legal officer. "I know our office will benefit from her experience, and she will provide quality legal advice and excellent customer service."