UTSA to host April 9 event as part of Sexual Assault Awareness Month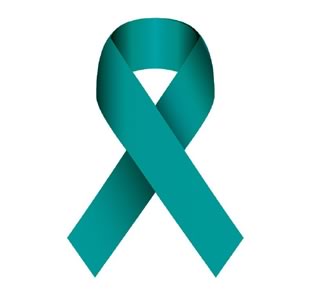 Share this Story
(April 4, 2014) -- As part of Sexual Assault Awareness Month (SAAM), the UTSA Police Department will host a ceremony from 9 to 9:30 a.m., Wednesday, April 9 at the University Center Paseo on the Main Campus.
UTSA students, faculty and staff are invited to help raise awareness of sexual assault violence. Those attending can sign a SAAM teal ribbon poster as a commitment to support education and awareness. There will events such as this across the country.
Following is the proclamation issued by President Barack Obama for 2014 Sexual Assault Awareness Month: "Every April, our nation comes together to renew our stand against a crime that affronts our basic decency and humanity. Sexual assault threatens every community in America, and we all have a role to play in protecting those we love most -- our mothers and fathers, our husbands and wives, our daughters and sons. During National Sexual Assault Awareness and Prevention Month, we recommit to ending the outrage of sexual assault, giving survivors the support they need to heal and building a culture that never tolerates sexual violence."
>> Learn more at the National Sexual Violence Resource Center website.
For more information, contact Maranda Tupper, officer in the UTSA Police Department Crime Prevention Unit, at 210-458-6974.
--------------------------------
What is sexual violence?
Sexual violence occurs when someone is forced or manipulated into unwanted sexual activity without their consent. Reasons someone might not consent include, fear, age, illness or influence of alcohol or other drugs.
Anyone can experience sexual violence including children, teens, adults and elders. Those who sexually abuse can be acquaintances, family, trusted individuals, or strangers. Of these, the first three categories are most common.
Who does it happen to?
Sexual violence happens to people of all ages, races, genders, sexual orientations, religions, abilities, professions, incomes and ethnicities.
These violations are widespread and occur daily in our communities, schools and workplaces.
What is the impact of sexual violence?
Sexual violence can affect parents, friends, partners, children, spouses and coworkers of the survivor. It is important for those close to them to get support.
Schools, workplaces, neighborhoods, campuses, and cultural or religious communities may feel fear, anger or disbelief when a sexual assault happens.
There also are financial costs including medical services, criminal justice services, crisis or mental health services, and the lost contributions of individuals affected by sexual violence.
What are some ways to prevent sexual violence?
Be a role model for respectful relationships and behaviors.
Speak up when hearing harmful comments or witnessing acts of disrespect or violence.
Create policies at workplaces, agencies and schools.
Coordinate community prevention efforts.
Talk with legislators and ask them to support prevention and victim services.
What can bystanders do?
Bystanders can speak up when they witness these actions to foster healthy sexuality and safe communities. Many opportunities exist in daily life where society can prevent behaviors that promote sexual violence.
While some forms of sexual violence may not be illegal, such as sexist jokes, catcalling or vulgar gestures, this does not make them any less threatening or harmful to the person victimized. These behaviors contribute to a culture that accepts sexual violence.