UTSA initiates successful crowdfunding program for Department of Social Work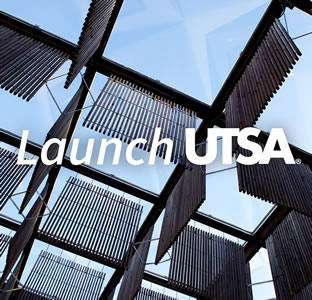 Share this Story
(April 28, 2014) -- Within a few days of kicking off the university's crowdfunding program, one of the first pilot projects online already met its initial financial goal.
Students from the Department of Social Work have raised $3,800, 152 percent of the initial $2,500 goal, to support the Positive Development program with Haven for Hope. 
The program strives to empower homeless women with self-confidence to ensure they can achieve independence.
"Many people were inspired to make gifts by the project video that showed the women participating in transformational activities," said Megan Miller, annual giving and crowdfunding coordinator in the Office of Development. "You can tell that gifts will really make a difference for the women." The Social Work crowdfunding project continues through May 9.
The university's crowdfunding site Launch UTSA officially started with five projects.  Crowdfunding campaigns can support UTSA programs at all levels, from a few hundred dollars up to $10,000. To be successful, each project must have an organic team of people involved, who will email their circles of influence to ask for support as well as share the campaign on social media.
Launch UTSA is the only crowdfunding platform approved for university projects.  Applications are accepted at any time. Go to giving.utsa.edu/launchutsa today to fill out the application to be part of our next round of projects.
Other UTSA pilot crowdfunding projects include:
For more information, contact Megan Miller, annual giving coordinator, at 210-458-5054.