UTSA art department well represented in competition for prestigious Hunting Art Prize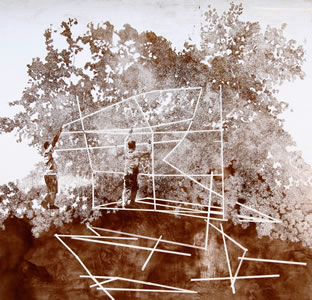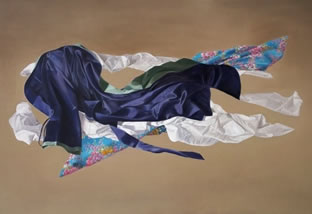 Share this Story
(April 30, 2014) -- Two UTSA art students, a 2013 master's in studio art degree recipient and a faculty member in the Department of Art and Art History are among a group of 115 finalists vying to capture the 2014 Hunting Art Prize. The winner of the $50,000 prize will be announced in Houston on May 3.
UTSA is represented by:
Jose Cardenas, undergraduate sculpture major
Raul Gonzalez, graduate student studio art major
Jane Liang, 2013 UTSA master's degree in studio art
Jayne Lawrence, distinguished senior lecturer in studio art
A panel of jurors who reviewed the first round of painting and drawing submissions is meeting this month to determine the winner among the second round finalists representing more than 40 cities around the state.
The Hunting Art Prize, considered worldwide as one of the top art awards, was established in 1874 in the United Kingdom by Hunting PLC, an international oil services company that provides support solutions for the world's largest oil and gas concerns.
Following the competition, Hunting PLC will present a charitable contribution on behalf of the competition and the participating artists to the nonprofit organization Patriot PAWS. The organization is dedicated to inspiring and restoring the physical and emotional independence of disabled American veterans and others with mobile disabilities.
For more information on the competition, visit the Hunting Art Prize website.