Joseph Kulhanek appointed UTSA assistant vice president for P-20 initiatives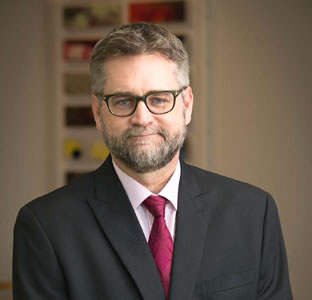 Share this Story
(April 14, 2014) -- UTSA Vice President for Community Services Jude Valdez announced today the appointment of Joseph Kulhanek as assistant vice president for P-20 initiatives.
Devoted to education, Kulhanek has nearly 20 years of experience as a teacher, college instructor and administrator in the P-20 educational pipeline. Before joining UTSA in 2010, he served as director of the College and Career Readiness program at the Texas Education Agency.
Kulhanek developed the Transfer Academy for Tomorrow's Engineers at UTSA, as well as UTSA Ready, an early assessment and academic intervention program.
He earned his Ph.D. in education at the University of the Incarnate Word and holds a master's degree in political science from Texas State University.
"Dr. Kulhanek's proven background will further strengthen UTSA's role as a partner for students to enroll and succeed in college," said Valdez.