UTSA partners with national advocacy research initiative to share best practices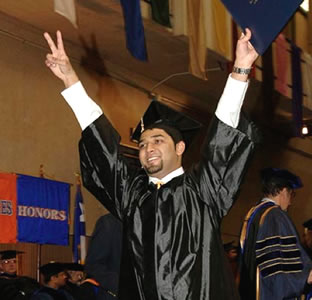 Share this Story
(April 8, 2014) -- To further its mission to provide top-tier experiences for its students, The University of Texas at San Antonio (UTSA) has become a collaborating partner with LEAP Texas, a coalition of 60 institutions committed to working together to address a shared interest in student success and the improvement of higher education in the state.
"Participation in LEAP Texas puts UTSA at the table with a wide variety of higher education institutions around the state, from the smallest community college to the largest flagships," said Nancy Martin, UTSA associate vice provost for Core Curriculum and Quality Enhancement Plan. "We are looking forward to learning from others around the state and sharing UTSA's best practices with them."
LEAP Texas is aligned with the Texas Higher Education Coordinating Board (THECB) to enhance students' quality of learning and give them the skills to be strong communicators, team players and critical thinkers, skills deemed essential to be successful in college, in a career and in life. The coalition provides a framework for communication and collaboration between institutions so that each institution is able to prepare its students for the new core curriculum requirements that will be implemented by the THECB starting in fall 2014.
Liberal Education and America's Promise (LEAP) is a national advocacy, campus action and research initiative of the Association of American Colleges and Universities that champions the importance of a 21st century liberal education.
LEAP Texas became the 10th official LEAP state partner in January 2014. With more than 60 institutions involved to date, LEAP Texas is a collaborative of 34 public two-year colleges, 23 universities, four research flagships and a private institution with the capacity to reach almost 900,000 students.
LEAP Texas is committed to:
Upholding the commitment of faculty across our various institutions to provide a strong educational foundation for an increasingly diverse student body -- one that prepares them for work and citizenship in the 21st century, well aligned with stated goals of employers;
Adhering to the required Texas Core Curriculum for Higher Education, facilitating rigor and transferability within a context of innovation;
Responding to the increasing national focus on student learning outcomes; and
Applying the scholarship of teaching and learning.
LEAP Texas will focus on three key areas: leveraging the newly designed Texas Core Curriculum for Higher Education for improvement in undergraduate education; creating a capacity for large-scale, inter-institutional collaboration in robust and authentic assessment; and embedding high-impact practices in the undergraduate curriculum.
For more information, visit the UTSA Core Curriculum website.