UTSA demographer studies long-term consequences of end to mass migration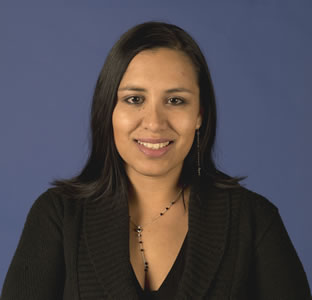 Share this Story
(April 15, 2014) -- Gabriela Sanchez-Soto, assistant professor of demography in The University of Texas at San Antonio (UTSA) College of Public Policy, is conducting ongoing research into the long-term implications and consequences that the end of mass Mexican emigration to the United States has had on children in Mexico. Net migration from Mexico is the lowest it has been in decades, and U.S. border security is tighter than ever, according to findings by the Pew Hispanic Trends Project.
Using data provided by the Mexican National Census Bureau, Sanchez-Soto compared the educational attainment and school enrollment rates of children living in low-income communities to those living in more affluent areas. She traced the lives of several populations of children from their early years in schooling through their post-schooling years.
"In the past, research into the migration phenomenon has focused either on rural communities exclusively or on communities already noted to have high migration habits," said Sanchez-Soto. "By using a nationally representative sample, I hope to provide a fuller picture of migration's cultural effects by using a nationally representative sample that includes communities at all levels of economic status and all levels of migration prevalence."
Sanchez-Soto found that young people's schooling is affected differently according to the economic opportunities available to them in their communities. Middle school and high school aged boys in low-income communities in particular were several times more likely to drop out of school due to perceived societal pressures than their higher-income peers. Girls in this age group were more likely to continue their education through high school.
"Many of these children grow up socialized to want to leave the country and work in the U.S., and it is easy to see why the prospect of a higher wage would entice them to drop out of school as soon as possible," Sanchez-Soto said. "However, it is not so easy to leave Mexico for the U.S. anymore, and so these children are left adrift without the education and training they may need to obtain local employment opportunities."
Sanchez-Soto's findings present a troubling trend for a select population of Mexican citizens. As the ease of immigration to the United States declines due to a number of factors, the cohorts of would-be migrants will be at a distinct disadvantage.
Without a high school degree, low-income youth who fail to cross the border are left with few options for careers beyond hard labor, which pays significantly less in Mexico than in the United States. Even if these youth travel to more populous areas in Mexico to attempt to join the increasingly frugal factory workforce, they are likely to be turned down without a high school degree.
The picture is not completely bleak, however. Sanchez-Soto said that these findings also show that this shift in the migration culture will mean future young men will look toward completing high school and beyond in order to procure lucrative work. All that would be required to ensure this change in mind-set would be new policies to emphasize the creation of well-paid, local, employment opportunities.
------------------------------
The UTSA Department of Demography, housed in the College of Public Policy, provides training to increase students' understanding of the size, distribution, composition and growth of human population. For more information, visit the about the UTSA Department of Demography website.