UTSA Football Fiesta Spring Game is Saturday, April 26 at Alamodome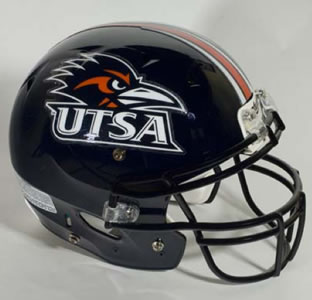 Share this Story
(April 22, 2014) -- The fourth annual UTSA Football Fiesta Spring Game presented by HealthTexas will be 1 p.m., Saturday, April 26 at the Alamodome.
Admission is free and parking will be available for $10 in lots A and B. Note that Fiesta Carnival will begin at 11 a.m. in lot C, so parking will not be available in that lot.
Doors open at noon and fan seating will be on the east side of the Plaza level. Concessions will be available and an autograph session with the players will be on the field after the scrimmage.
Andy Everett, the voice of the Roadrunners, will host a one-hour pre-game show at noon that will air live on Sports Radio Ticket 760 AM and the free iHeartRADIO mobile app.
The game will pit the offense against the defense and will consist of four 12-minute quarters with normal clock rules the majority of the time, along with a 10-minute halftime. The offense and defense will use an adjusted scoring system with the following point breakdown:
Offense -- touchdown=6; field goal=3; two-point conversion=2; extra point=1; first down=1
Defense -- touchdown=6; takeaway/safety=5 (trumps a stop); stop (drive with no points)=3; two-point conversion=2; extra point=1
>> Get live stats on the UTSA Athletics website.
The annual scrimmage will mark the conclusion of the Roadrunners' spring practice season of 15 workouts.