UTSA Alumni Association hosts Roadrunner Road Trips beginning May 20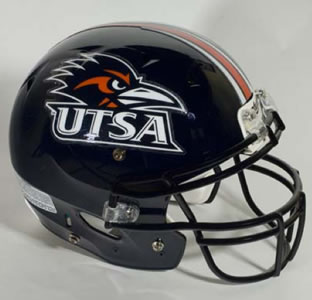 Share this Story
(May 16, 2014) -- UTSA Head Football Coach Larry Coker takes to the road this month with stops in Austin, Houston and San Antonio to meet with alumni, season ticket holders, donors and the media.
In June, Coker will visit the Dallas/Fort Worth metroplex while offensive coordinator Kevin Brown and Assistant Coach Polo Gutierrez will visit Laredo and Corpus Christi.
In collaboration with the UTSA Alumni Association, Coker and his staff will meet Roadrunner fans at these locations:
6-8 p.m., May 20, Austin
Threadgills, 301 West Riverside Drive
6-8 p.m., May 21, Houston
J. Black's, 110 South Heights Blvd.
7-9 a.m. (breakfast), May 28, San Antonio
The Petroleum Club, 8620 N. New Braunfels Ave.
6-8 p.m., June 3, Dallas/Ft. Worth
The Rustic, 3656 Howell St., Dallas
5-7 p.m., June 18, Laredo
Laredo Country Club, 1415 Country Club Drive
6-8 p.m., June 19, Corpus Christi
Brewster Street Ice House, 1724 N/ Tancahua St.
>> To make reservations and for more information, visit the UTSA Roadrunner Road Trip website.
UTSA Athletics appreciates the Alumni Association staff and members for organizing receptions at each of these locations and looks forward to seeing you during the next two months, as we all get excited about the 2014 season.