UTSA College of Public Policy to host M.P.A. open house May 13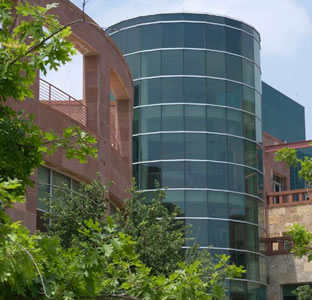 Share this Story
(May 12, 2014) -- The UTSA Department of Public Administration in the College of Policy will host an open house and roundtable event for those interested in obtaining a master's degree in public administration from UTSA. The open house will be 4:30-6:30 p.m., Tuesday, May 13 in the Meeting Assembly Room (1.338) and lobby in the Buena Vista Street Building on the UTSA Downtown Campus.
Participants will be able to speak with faculty, alumni and current students about the benefits of and requirements for obtaining a UTSA M.P.A. Faculty members including the department chair will move from table to table to chat with participants. Representatives from the UTSA Graduate School, UTSA Financial Aid and Enrollment Services and UTSA Career Center also will be on hand to answer questions.
The Master of Public Administration degree program serves more than 160 enrolled students annually. It is accredited by the National Association of Schools of Public Affairs and Administration.
>> The application deadline for the fall 2014 semester is July 1. For more information, contact Karen Metz at 210-458-2533. Learn more at the UTSA Master of Public Administration website.