UTSA's Vanessa Kenon is panelist at Microsoft conference on women in technology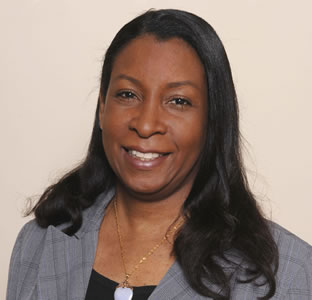 Share this Story
(May 22, 2014) -- Vanessa Kenon, UTSA assistant vice provost for information technology, participated in a panel discussion at the Microsoft TechEd 2014 Women in Technology conference luncheon May 14 in Houston. With the theme "Breakthrough: Overcoming Obstacles to Success," the event was sponsored by the Microsoft Server and Tools Marketing Group.
More than 400 people attended the event to hear the panelists speak and answer audience questions. The panel included Kimberly Johnson, group program manager for Xbox Entertainment Services at Microsoft; Lindsay Berg, senior product marketing manager for Microsoft; and Lori Lampkin, director of program management for visual studios cloud services at Microsoft.
The panelists discussed how they became interested in technology and how they manage life, family and hobbies while maintaining busy schedules. Discussion centered on their biggest career obstacles and whether technology trends create new opportunities for women.
Kenon and the panelists answered audience questions on a range of topics, with laughter filling the room as they discussed the differences between being bossy and assertive as well as stereotypes women face as technology managers.
"Serving on the Women in Technology panel was a wonderful opportunity to openly discuss the challenges women face working in the technology field today," said Kenon. "The chance to work with top executives from Microsoft on this project made the experience extra special and the audience more than doubled over last year at this major global conference, showing the growth and impact women are now making in the technology field."
The luncheon was at Microsoft's premier and largest conference in North America that hosted more than 10,000 participants from around the world.