A Message from UTSA President Ricardo Romo, April 2014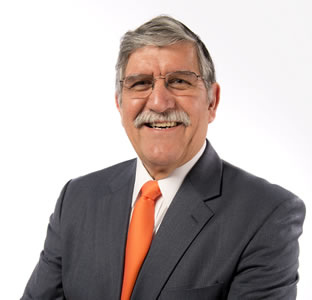 Share this Story
May 13, 2014
Dear Friends,
Commencement is always a special occasion at UTSA, a time for our graduates and their families to celebrate a great personal accomplishment. And this year's graduates have even more reason to be proud. They helped the university make history.
With the spring class of 2014, UTSA surpassed 100,000 graduates! That's an outstanding achievement for our university and an important milestone in our advancement to Tier One recognition.
Thanks are due to the many people who helped us get here, beginning with our top-tier faculty, researchers and staff. Thanks also go to the people of San Antonio and the city's business, civic and community leaders who have supported the university and its mission. UTSA and the city have enjoyed a great partnership for the last 45 years, and that alliance has paid great dividends to both.
Earning a degree from UTSA is a transforming personal experience. Our students not only acquire knowledge, learn new skills and conduct ground-breaking research, they make life-long friends, begin new traditions and become members of a great extended family as alumni. They emerge prepared to change the world.
Each UTSA graduate has the capability to change the world. Just imagine the potential now that we are 100,000 strong!
Congratulations to all our graduates, past and present, to their families who sacrificed and contributed so much to help them succeed, and to everyone who has helped them and UTSA along the way.
Go 'Runners!
Sincerely,
Ricardo Romo
President
The University of Texas at San Antonio