A Message from UTSA President Ricardo Romo, June 2014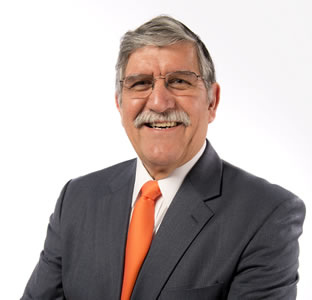 Share this Story
June 16, 2014
Dear Friends,
This has been a year of milestones for The University of Texas at San Antonio. Just one month after our May Commencement, where we reached the remarkable threshold of 100,000 graduates, we are now celebrating our 45th anniversary.
The legislation that created UTSA was signed by Gov. Preston Smith in front of the Alamo on June 5, 1969. It was the first bill signed by a governor outside of the capital. That means UTSA has been blazing new trails since its very first day.
State lawmakers initially envisioned UTSA as a university of access for underserved students, but it has unquestionably become a destination for excellence. Our focus on academics and research attracts top-tier faculty and students from San Antonio and around the world.
Over the last four-and-a-half decades, UTSA has produced thousands of teachers, scientists, architects, engineers, artists, entrepreneurs and other professionals. Most of those graduates stay right here and are helping transform San Antonio into a world-class city.
UTSA's reputation has grown along with its steady advance to Tier One recognition. We are among the top 100 universities in the world under 50 years old and have the No. 1 cybersecurity program in the nation.
Such recognition shows that we have made tremendous strides in our 45 years. We have changed the lives of students, transformed the community and helped shape the world. And yet we are still a young university, with many more milestones ahead.
Go 'Runners!
Ricardo Romo
President
The University of Texas at San Antonio