UTSA child protection training is mandatory for summer camp youth workers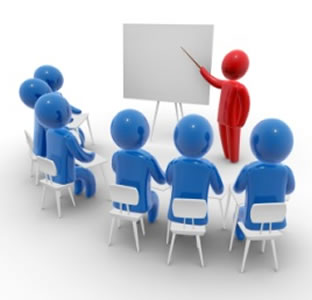 Share this Story
(June 4, 2014) -- Many UTSA departments are preparing for summer camps and programs for youths. Faculty, staff, students and volunteers working in UTSA programs hosting minors (under age 18) must be appropriately trained in accordance with the requirements of the SB1414 Child Protection Training law.
Texas SB1414 legislation requires training for workers and volunteers in a:
Camp or program with minors lasting 6 hours or more on any given day,
Camp or program with minors continuing for multiple days no matter what duration per day and/or
Camp or program requiring an overnight stay.
Training is required once every two years, however, the affected employees and volunteers may want to refresh their knowledge annually. Any volunteer acting as a guest speaker, entertainer or person who visits for a limited purpose or limited time or who has no direct and unsupervised interaction with minors is not required to take the training.
It is the responsibility of the program operator, director or coordinator to ensure those involved with the camps or programs fitting the above guidelines are notified of the requirement to complete the training and report in a timely manner the completion of the training to the State of Texas in accordance with the rules under the SB1414 legislation.
The online SB1414 Child Protection Training is available on the MyTraining website. To learn more about the required online training, instructions for accessing the system and the reporting requirements go to the UTSA Office of Institutional Compliance and Risk Services website.
------------------------------
For more information, contact Erica Garcia, UTSA Office of Institutional Compliance and Risk Services, at 210-458-6621.
Connect online with UTSA on Twitter, Facebook, YouTube and Instagram.