Samuel Lawrence Foundation recognizes UTSA neurobiologist Kelly Suter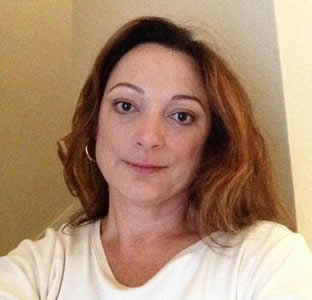 Share this Story
(July 28, 2014) -- The Samuel Lawrence Foundation, a nonprofit that encourages broader access to art, culture and science, has honored UTSA computational biologist Kelly Suter for exemplifying integrity and leadership in academia.
Suter researches the physiological processes that underlie the secretion of the gonadotropin-releasing hormone (GnRH). The hormone is secreted in the brain's hypothalamus and required for sexual reproduction.
Specifically, her research targets the GnRH "pulse" generator, the mechanism the brain uses to secrete intermittent bursts of GnRH, which reach their highest levels during adolescence. Her research findings have generated more than two dozen book chapters and scholarly publications including articles in the Journal of Visualized Experiments, Journal of Physiology and Journal of Computational Neuroscience.
The UTSA neurobiologist is also an advocate for safety in research laboratories.
"I am particularly honored by the recognition by the Samuel Lawrence Foundation because its values and mission are so consistent with the first tenet of our very own UTSA Roadrunner creed: Uphold the highest standards of academic and personal integrity," said Suter.
-------------------------------
Connect online with UTSA on Twitter, Facebook, YouTube and Instagram.