UTSA students move into Campus Living Villages residences Aug. 14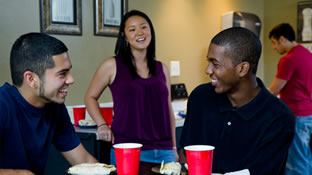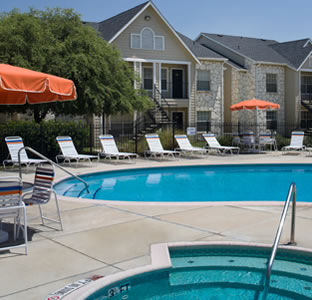 Share this Story
(Aug. 14, 2014) -- The first group of UTSA students living on campus will arrive Thursday, Aug. 14 at Chisholm Hall and University Oaks at the Main Campus. The facilities are owned and operated by Campus Living Villages, a privately owned company that contracts with UTSA.
Including 500 Chisholm residents and 1,400 University Oaks residents, more than 4,300 students live in campus residences. Approximately 2,400 students live in UTSA-owned properties San Saba Hall, Laurel Village and Chaparral Village.
Chisholm Hall offers students a close-knit community with traditional residence hall facilities. Students have the choice of individual and double-occupancy rooms with an attached private bathroom, plus an indoor swimming pool, planned programs and complete community kitchens for residents to use.
University Oaks offers a variety of apartments, an outdoor pool and a residential life program on the south side of the UTSA Main Campus. Students have a choice of fully furnished apartments, a convenient location and an independent lifestyle.
After Chisholm and University Oaks residents settle in, they can enjoy the official kick-off of the new academic year with UTSA Roadrunner Days, running Aug. 22-29 at the Main and Downtown campuses. The events celebrate the start of the new school year and give students an opportunity to preview campus life and connect with UTSA resources and traditions.
------------------------------
Learn more at the UTSA Campus Housing website.
For more information and the event schedule, visit the UTSA Roadrunner Days website.
Connect online with UTSA on Twitter, Facebook, YouTube and Instagram.