A Message from UTSA President Ricardo Romo, August 2014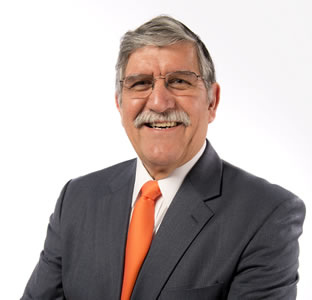 Share this Story
August 20, 2014
Dear Friends,
This is one of my favorite times of the year. A sense of excitement is building at UTSA as we prepare to welcome nearly 30,000 students to campus next week for the start of the new academic year. This is a great time to be at the university -- to see the enthusiasm and passion of our students, faculty and staff.
The fall semester will include yet another achievement for the university. We expect to have one of the largest freshmen classes in UTSA history! Thanks to the generosity of our alumni, donors and the community, we are attracting top-tier students with new recruitment scholarships. More than 70 percent of this year's freshmen will have graduated in the top quartile of their high school classes.
For the first time, all of our freshmen will be enrolled in University College, a first-year experience designed to help students transition to college and make connections with professors, advisors, peers and mentors.
We're also welcoming more than 40 new tenured and tenure-track faculty members, including a new dean for our College of Engineering. Each of these scholars brings a unique set of skills and knowledge that will support our advancement to Tier One.
The new semester also brings new traditions. Next week, we'll unveil our 6-foot tall, 11-foot long iron roadrunner statue in its permanent home across from Sombrilla plaza. Our students initiated the Bring Rowdy Home project last year, and Rowdy will be a source of pride for many years to come. And there is already talk about UTSA football going to a bowl game this year!
It's a truly exciting time at UTSA. Welcome to all of our students, faculty and staff, and thanks to our community supporters who are making the dream of a top-tier education a reality for our students.
It's going to be a great year.
Go 'Runners!
Ricardo Romo
President
The University of Texas at San Antonio