UTSA Roadrunner Days: Events schedule for Thursday, Aug. 28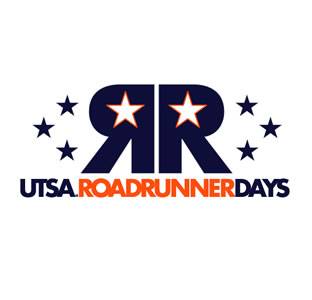 Share this Story
(Aug. 28, 2014) -- Today's special events during UTSA Roadrunner Days include the Pachanga on the Plaza dance party at the Downtown Campus and The Cool Down pool party at Chaparral Village.
The official kick-off of the new academic year, UTSA Roadrunner Days continues through Aug. 29 at the Main and Downtown campuses. The events and activities give students an opportunity to take part in time-honored UTSA traditions and connect with UTSA resources.
Here's what's going on today:
Pachanga on the Plaza dance party
11 a.m.-1 p.m., Bill Miller Plaza, Downtown Campus
The Cool Down treats and music
6-8 p.m., Chaparral Village pool, Main Campus
------------------------------
For more information and the event schedule, visit the UTSA Roadrunner Days website.
Connect online with UTSA on Twitter, Facebook, YouTube and Instagram.
Share your Roadrunner Days experiences using hashtag #UTSARRDAYS