UTSA Roadrunner Days kicks off fall semester with events, fun and food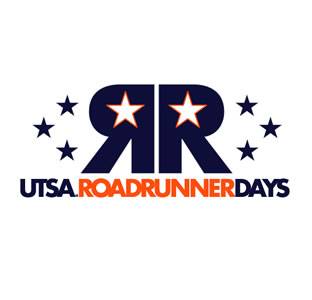 Share this Story
(Aug. 18, 2014) -- The official kick-off of the new academic year, UTSA Roadrunner Days, begins this week with students moving in Friday, Aug. 22. A series of themed events will run through Friday, Aug. 29 at the Main and Downtown campuses.
The events and activities give students an opportunity to take part in time-honored UTSA traditions and connect with UTSA resources.
Major themes will be:
"Arrival" on Friday, Aug. 22
"Assemble" on Monday, Aug. 25 with two Fall Convocation ceremonies
"Discover" on Tuesday, Aug. 26 with open houses across the campuses
"Connect" on Wednesday, Aug. 27 with a President's BBQ at both campuses
"Celebrate and Join" on Thursday, Aug. 28 with Pachanga on the Plaza at the Downtown Campus and a Welcome Back Party at the Main Campus
Events will include:
Late Night at the Rec
UTSA Marketplace open houses
PlayFair at Campus Rec
Inclusion Block Party
Midnight lighting of the Main Campus entrance monument sign
University Center Tours
UTSA Spirit of San Antonio Marching Band performance
Spiritual and Religious Fair
Student Government Association information meetings
UTSA Traditions
Pizza Party
Rowdy Rush
Student Leadership Center ribbon cutting
Roadrunner statue dedication
Howdy Rowdy Bash
Wear Your College Colors Day
UTSA vs. University of Houston football watch party
------------------------------
For more information and the event schedule, visit the UTSA Roadrunner Days website.
Connect online with UTSA on Twitter, Facebook, YouTube and Instagram.