UTSA researchers explore criminal incidents and their outcomes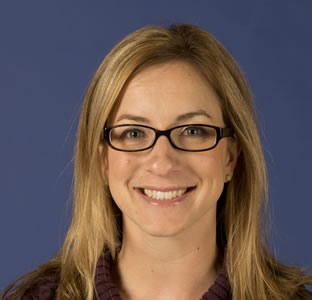 Share this Story
(Aug. 15, 2014) -- Assistant Professor Marie Tillyer and Associate Professor Rob Tillyer in the UTSA College of Public Policy Department of Criminal Justice are analyzing criminal incidents from across the United States to better understand the factors that affect the outcomes of various incidents of crime.
For the last several years, the Tillyers have analyzed thousands of crime reports using data from the National Incident Based Reporting System (NIBRS). This system contains detailed reports submitted by law enforcement agencies across the country. In 2011 alone, nearly 6,000 law enforcement agencies in 36 states submitted data to the NIBRS.
The Tillyers have so far examined factors that impact the degree of victim injury incurred during non-fatal violent crimes. They also have explored the likelihood of arrest and value of property stolen during a robbery for offenders who commit crimes with others, versus those who offend alone.
For each investigation, they examine situational factors including, for example, the number of people involved in the criminal incident, the victim-offender relationship, the type of location, the time of day and whether a weapon was used.
"The NIBRS data allows us to examine the extent to which situational factors influence how crime events unfold," said Marie Tillyer. "We largely approach our research from an opportunity perspective that highlights the importance of proximate factors in influencing not just the occurrence of crime, but the nature and severity of these incidents."
The Tillyers consider their ongoing research a holistic, detail-oriented approach to understanding crime events and their outcomes. Robert Tillyer noted that this is a variant on traditional criminal justice research methods for studying crime, which largely focus on crime counts and often do not take finer situational details into account.
"Situational and event-focused crime analysis is a fairly new approach to crime prevention research," he said. "Findings from this type of research can help inform prevention techniques and even policy that can have the potential to impact crime events and their outcomes."
The Tillyers hope that they can identify the situational factors that may affect how different violent crimes unfold. This research, they said, could assist in the crafting of preventive measures that can shape future criminal justice policy.
Marie Tillyer received her Ph.D. and master's degree in criminal justice from the University of Cincinnati; she earned her bachelor's in criminal justice from University of Dayton. Her research interests include victimization, violence, crime prevention and environmental criminology.
Rob Tillyer received his Ph.D. in criminal justice from the University of Cincinnati; he earned his master's and bachelor's of criminology from Simon Fraser University. He has published and presented extensively in the fields of criminal justice analysis and policy and the criminal justice system.
------------------------------
For more information, visit the UTSA Department of Criminal Justice and UTSA College of Public Policy websites.
Connect online with UTSA on Twitter, Facebook, YouTube and Instagram.