UTSA African-American Literatures and Cultures Institute makes grad school dreams a reality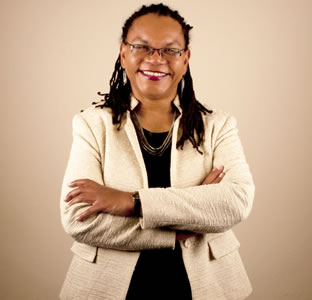 Share this Story
(Sept. 15, 2014) -- Over the last three decades, the number of open faculty positions for all ranks in African-American literary studies has seen a drastic decline, down to single-digit figures. To help combat the downward spiral, The University of Texas at San Antonio established the African American Literatures and Cultures Institute (AALCI) in 2010 to try to increase the number of students pursuing academic careers in English and African-American literary studies.
The AALCI was created at the recommendation of an advisory council comprised of 10 of the nation's leading African-American literary scholars. Each year, UTSA selects six to eight top applicants from around the country to participate in the three-week institute. It provides them with $2,000 research stipends, rigorous mentoring, innovative academic training and encouragement to pursue academic careers in English and African American literary studies.
Five years into the program, 16 of the AALCI's 37 student fellows, or 43 percent, will be in graduate school or will have already earned a graduate degree.
AALCI Fellow statistics:
37 fellows from 28 different colleges and universities
28 females and 9 males
16 different majors and 6 minors
20 students were English, English Education or English-Creative Writing majors
13 students were Africana, African American or Black Studies majors or minors
This summer the curriculum was once again taught by Howard Rambsy II, an expert in African-American studies and former director of the Black Studies program at Southern Illinois University in Edwardsville, Ill. Rambsy also assisted students with writing samples for graduate school applications, and Adam Johnson of UTSA led the students in preparation for the Graduate Record Exam (GRE).
Participants discussed the works of African American scholars and met various authors, art collectors and educators to assist them in making their way through the graduate school processes.
One of this year's fellows was Josalynn Smith, a 20-year-old junior from Washington University in St. Louis. Her research project focused on African-American women who blog on social media.
"I looked at a range of blogs from political to pop culture and found that the women were saying some really cutting edge things that they might not be able to say in literature. I am hypothesizing that these works will one day have as much merit as published works that appear online," said Smith.
Smith enjoyed collaborating with the AALCI's students and making connections that could prove to be beneficial in the future.
The final week of the program, Smith and her peers traveled to New York City and visited several sites including the Brooklyn Museum, Schomburg Center for Research in Black Culture in Harlem and the African Burial Ground in downtown Manhattan.
"It was wonderful to see what literary pieces attracted the students, pushed their thinking and helped them to grow in a robust way," said Joycelyn Moody, UTSA Sue E. Denman Distinguished Chair in American Literature and AALCI founder.
Read the
San Antonio Express-News
feature story on the AALCI.
------------------------------
Connect online with UTSA on Twitter, Facebook, YouTube and Instagram.