UTSA to celebrate National Coming Out Day on Oct. 9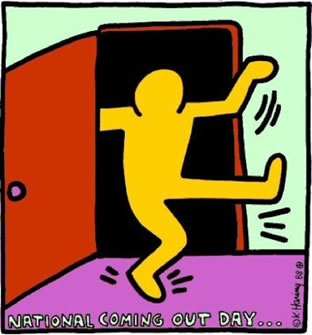 Share this Story
(Oct. 7, 2014) -- The UTSA Student Center for community Engagement and Inclusion will celebrate National Coming Out Day, founded to promote awareness of and celebrate the LGBTQ+ community, from 10 a.m. to 2 p.m., Thursday, Oct. 9 at the University Center Paseo on the Main Campus.
Each year, UTSA celebrates National Coming Out Day by providing an opportunity for students, faculty and staff to meet and speak with community organizations that offer services, resources and support to the lesbian, gay, bisexual, transgender and queer/questioning community. Additionally, students, faculty and staff in the LGBTQ+ community at UTSA are given a venue through which to share their experiences with one another.
National Coming Out Day was founded by Robert Eichberg and Jean O'Leary on Oct. 11, 1988, in celebration of the second gay march in Washington, D.C., a year earlier. Many LGBTQ+ individuals use this day to come out to their loved ones. This year's National Coming Out Day is Saturday, Oct. 11.
------------------------------
For more information about National Coming Out Day at UTSA, contact the UTSA Student Center for Community Engagement and Inclusion at 210-458-4770.
Connect online with UTSA on Twitter, Facebook, YouTube and Instagram.