Acclaimed historian Catherine Clinton joins faculty of UTSA history department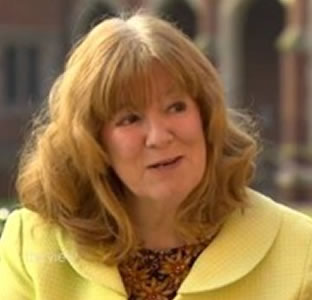 Share this Story
(Nov. 7, 2014) -- The UTSA Department of History welcomes Catherine Clinton as the Gilbert M. Denman Endowed Professor in American History. A pioneering historian of the American South and the Civil War, Clinton has authored or edited 14 books including The Other Civil War: American Women in the Nineteenth Century and Southern Families at War: Loyalty and Conflict in the Civil War South.
In 2004, the Chicago Tribune and the Christian Science Monitor selected her biography, Harriet Tubman: The Road to Freedom as one of the year's best non-fiction books. Her books Divided Houses: Gender and the Civil War and Mrs. Lincoln: A Life are among several that have been History Book Club selections. She also has written for the History Channel and authored history books for children.
Clinton has presented at numerous academic conferences and served as a consultant to Steven Spielberg's film Lincoln. Her expertise has been featured on CSPAN, the BBC and PBS. In 2016, she will become president of the Southern Historical Association.
Clinton earned her bachelor's degree in sociology and Afro-American studies from Harvard University and her doctoral degree in history from Princeton University. Previously, she taught at the Citadel, Wesleyan, Brandeis and, most recently, Queens University in Belfast, Northern Ireland.
The historian joins UTSA at a time when the Department of History is emphasizing the study of empires, states and borders. UTSA aims to become a leader in the state in a variety of topics including nation building, civil wars, and state formation and disintegration in a variety of geographic settings.
Clinton's appointment, coupled with the Nau Scholars program, established with a $1 million gift by John and Bobbie Nau to offer fellowship and scholarship support to outstanding undergraduate and graduate students, will help attract top students to UTSA and advance the university's goal to become a Tier One research institution.
-------------------------------
Learn more about the UTSA Department of History.
Connect online with UTSA on Twitter, Facebook, YouTube and Instagram.