UTSA policy: UTSA-owned artwork must be moved only by designated staff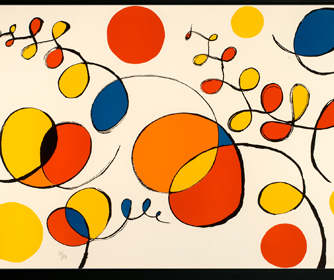 Share this Story
(May 19, 2016) -- If your office is moving, and there is UTSA-owned artwork on the walls -- don't pack the art or move it yourself. Or, if you want artwork in your office changed -- don't take it down.
According to university policy, UTSA-owned art can be packed and moved only by personnel designated by the Office of the President. Attempting to remove artwork by unauthorized staff members can cause damage to valuable artwork and to the wall. To determine if artwork in your area is university-owned or to make arrangements to relocate it, call or email Arturo Infante Almeida, UTSA art specialist and art collection curator, at 210-458-4983.
UTSA-owned art is defined as items acquired for public display by the UTSA Office of the President, excluding Texas Folklife Festival posters.
------------------------------
Policies and procedures related to removal of art (from Fiscal Management Operations Guide, UTSA Inventory Department)
• University-owned art is acquired, distributed and positioned at the discretion of the president. Whereas, the property manager is responsible for all art, art is distributed to the Main, Downtown and HemisFair Park campuses for the benefit and enjoyment of all visitors, faculty, staff and students to the campuses, and therefore it is the indirect responsibility of all individuals to report any damage or theft to the UTSA Police Department.
• Art that is positioned in a department or common area of the university may not be relocated without the prior approval of the president. This includes relocation from one wall to another in an area or to another area. Only those personnel authorized by the president may handle art for any reason. In the event that the current positioning has become insecure and presents a risk of damage or theft, the art specialist/curator should be notified immediately to have the situation remedied.
• Art may not be removed from the UTSA campuses without advance approval from the capital asset manager. Art is to be transported only by authorized personnel.
-- Joanna Carver
Public Affairs Specialist
----------------------------
For more information, contact Cassandra Porter, Inventory Manager, at 210-458-4844.
Learn more about the UTSA Art Collection.
Learn more about the UTSA Art Collection procedures.
Read the UTSA Art Collection guidelines.
Download the UTSA Art Collection loan request form.
Connect online at Facebook, Twitter, YouTube, Instagram and UTSA Today.