UTSA photo of the day: UTSA students imagine future of San Antonio's Broadway ave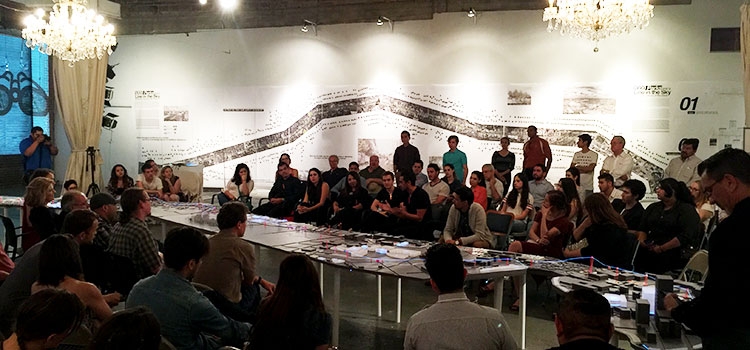 Share this Story
(May 2, 2016) -- UTSA students, led by assistant professor Antonio Petrov, presented a comprehensive plan for the future of Broadway Ave. at a special event at the Blue Star Arts Complex on April 28. The exhibit featured designs and an updated 50-foot-long model of a possible future for what could one day become San Antonio's most important avenue. Learn more.
(Photo courtesy: Antonio Petrov, CACP)
-------------------------------
Connect online at Facebook, Twitter, YouTube, Instagram and UTSA Today.