President Romo revises UTSA campus carry policy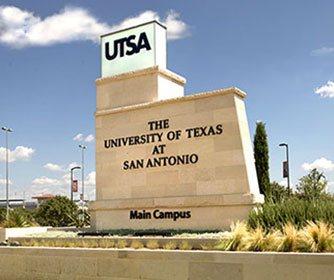 Share this Story
(July 28, 2016) -- As the university prepares to implement the state's campus carry law, UTSA President Ricardo Romo has issued revised exclusion zones where concealed handguns are not permitted to include certain faculty and staff offices.
Faculty and staff who are the sole occupant of an office that is not generally open to the public may designate their office as an exclusion zone. To comply with the policy, faculty and staff will be required to give verbal notification to office visitors that handguns are not permitted and, when feasible, to provide written notice. The campus carry law goes into effect August 1 at all four-year public universities.
"When we reviewed the policies of other UT System institutions, and the feedback they received from the Board of Regents, we recognized an opportunity to further address the concerns of our faculty and staff while remaining compliant with the law," said Romo.
Last summer, Romo appointed a task force comprised of faculty, staff, students and administrators to explore implementation of the law at UTSA. Based on its recommendations, in April Romo approved a university policy outlining general provisions, the designation of exclusion zones and plans for education and training programs.
Other key exclusion zones include:
Shared university residence halls and housing units
Laboratories with combustible, flammable or other dangerous materials
Counseling and health services centers
Facilities providing child care for minor children
Roadrunner Café and John Peace Library dining areas
Athletics venues
Youth events sponsored by UTSA or other schools
Facilities with special uses, e.g. JPL Special Collections area, housing used for summer camps and orientation, official proceedings or hearings locations, the Multidisciplinary Studies Building testing center, the UTSA Police Department and Central Receiving
------------------------------
Review the UTSA's campus carry policy and full list of exclusion zones.
Read a list of Frequently Asked Questions.
Connect online at Facebook, Twitter, YouTube and Instagram.