UTSA cyber warrior program receives federal funding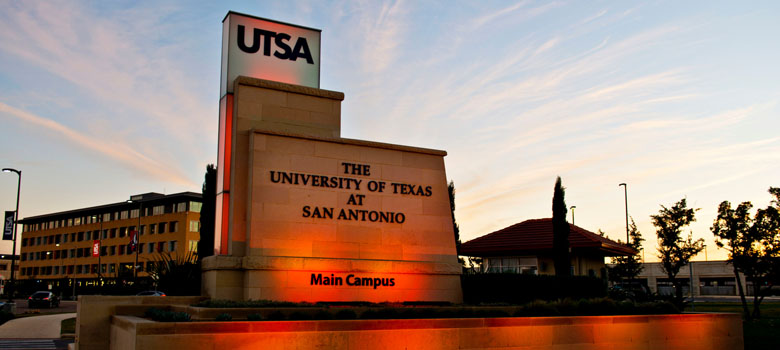 (Sept. 26, 2016) -- The University of Texas at San Antonio (UTSA) has received federal funding in the amount of $471,549 to support its top-tier Army Reserve Cyber Private Public Partnership Program (Cyber P3i). UTSA, tapped by the United States Army Reserve as a founding member of the program in 2015, will produce highly qualified cyber warriors with advanced knowledge, mission-critical skills and military expertise to defend the nation from persistent cyber threats.
The U.S. Department of Defense has identified a critical need for cybersecurity professionals in the public sector and reached out to UTSA, a consistently top-ranked cybersecurity institution, to create a pipeline of highly skilled army reservists to fill this void.
"It's another affirmation of the integral role UTSA plays in cybersecurity education and the protection of our country to see the top-tier excellence of our cybersecurity faculty and researchers recognized in this opportunity to serve our armed forces and aid in protecting our nation right here in San Antonio, Military City, USA," said UTSA President Ricardo Romo.
"In receiving this grant, UTSA once again demonstrates its cybersecurity leadership," said U.S. Representative Joaquin Castro. "As cyber threats to businesses, the government, and private individuals continue to grow, San Antonio's role in preparing those who are on the digital frontlines is absolutely critical. This NSA funding will help UTSA equip Army Reserve cyber warriors with the latest and most effective cybersecurity training. I'm proud this essential, sophisticated work is happening in our city."
UTSA faculty will educate and train army reservists at undergraduate and graduate levels to help them build foundational cybersecurity skills and enhance existing skills. The federal funding will also support the creation of a new laboratory to give this new generation of cyber warriors the kind of hands-on research experience UTSA is known for offering its students.
"Increasing our cybersecurity resources, training, and capability is a win for the entire San Antonio community," said U.S. Representative Will Hurd, a cybersecurity entrepreneur who championed UTSA's selection as a founding member of the Army Reserve Cyber Private Public Partnership Program (Cyber P3). "This type of cooperation between our leading educational institutions, public, and private sectors will strengthen our workforce, create new jobs, and continue to elevate San Antonio as a world leader in cybersecurity."
"Much of the research will focus on industrial control systems security," said Glenn Dietrich, professor of information systems and cybersecurity in the UTSA College of Business as well as the project's principal investigator. "These young reservists will learn the skills necessary to protect our power grid, our water systems and petroleum pipelines."
Dietrich plans to start creating the educational programs immediately, with construction on the new lab to begin this fall. One of his main objectives is to recruit participants through the Wounded Warrior Project.
"UTSA is ranked first in the nation for cybersecurity for a reason," Dietrich said. "We can use those considerable skills to help army reservists and wounded veterans to find a rewarding job in a growing, high in-demand field."
UTSA has been a center of excellence for cybersecurity education since 2002 and cybersecurity research since 2009. Cybersecurity is one of UTSA's core strengths, offering top-tier academic programs through the College of Business, College of Sciences and College of Engineering. It is also home to the UTSA Center for Education and Research in Information and Infrastructure Assurance and Security, the UTSA Center for Infrastructure Assurance and Security and the UTSA Institute for Cyber Security.
-------------------------------
Learn more about cybersecurity at UTSA.
Connect online at Facebook, Twitter, YouTube and Instagram.