UTSA President addresses executive order on travel restrictions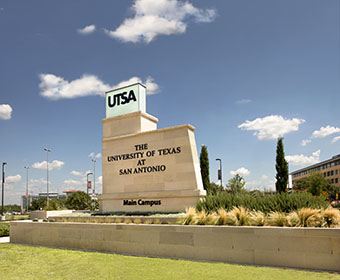 UTSA President Ricardo Romo today updated the university community on the impact of the recent executive order banning travel from seven countries. In his message, Romo underscored UTSA's commitment to diversity and inclusiveness.
(Jan. 31, 2017) -- For the past several days, we have been carefully monitoring the impact of President Trump's executive order restricting entry into the United States from Syria, Iran, Iraq, Libya, Somalia, Yemen and Sudan.
This executive order has resulted in confusion and uncertainty in the global community and for a number of international students, faculty and researchers here at UTSA. Over the last few days, we have reached out to them to offer our support and guidance, and to assure them that we are committed to their well-being.
Our Office of International Programs (OIP) is actively engaged and carefully monitoring the situation. Until greater clarity is provided at the federal level, we are advising members of the UTSA community who could be affected by the executive order to avoid international travel and stay informed of rapidly changing developments.
OIP will provide updates, as available, at international.utsa.edu/news/immigration-updates. Impacted students and scholars may also call (210) 458-7202 or stop by the International Programs office at MB 1.210 for assistance.
Particularly at times like this, it is important for every one of us to let our fellow Roadrunners know that they belong and are welcomed at UTSA. We are a university enriched by diversity. We embrace different cultures, ethnicities, religions and ideas. That is what makes us great, just as inclusiveness is what makes our democracy the envy of the world.
-------------------------------
Connect with UTSA online at Facebook, Twitter, YouTube, Instagram and LinkedIn.