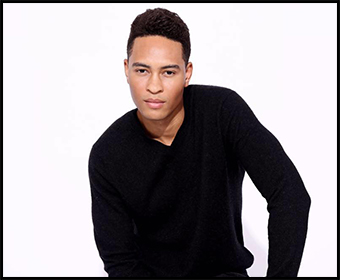 (Nov. 10, 2017) -- Five years ago, Travis Merriweather '13 got the opportunity of a lifetime when he and his brother were invited among 1,000 students to the Clinton Global Initiative University. Founded by former President Bill Clinton, the forum offered university students the opportunity to meet with other student leaders from around the country to discuss solutions to global issues, including climate change, education, poverty and public health.
For Merriweather, the forum, which took place in Washington D.C., was an "amazing experience," where he met entrepreneurs and world leaders, including Craigslist founder Craig Newman, former U.S. Secretary of State Madeleine Albright and even President Clinton himself.
"My brother and I were the first UTSA students to attend the Clinton Initiative and that experience really shaped us into the adults we are today," said Merriweather.
Funding made available by a gift from Valero made the trip possible.
"We were so thankful to the Student Leadership Center," he said. "It played a huge role and were able to secure the funding from the Valero Energy Foundation for us to attend."
Merriweather said the forum inspired him to make positive changes when he returned to campus.
"I noticed a lack of fresh produce available on campus," said Merriweather. "So I promoted sustainability at UTSA and advocated to see more farmer's markets on college campuses in order to limit the distances food must travel to get from farm to dorm room table."
During his time at UTSA, Merriweather was also an active campus community organizer for the 2012 Obama campaign. It was through his demonstration of public service and commitment to the Obama administration that led him to an internship with former first lady Michelle Obama.
Travis' first love, however, is music. After graduating from UTSA with a bachelor of arts in music in 2013, Merriweather moved to California with hopes of catapulting Atlantis—the jazz inspired band he founded with his brother Rustein Merriweather '13—into the spotlight. Upon arriving in L.A., he landed a job in the mailroom of mega talent agency Creative Artists Agency. It was during that time Merriweather was recruited by the Hillary Clinton campaign.
"It was one of those once-in-a-lifetime opportunities," said Merriweather. "I was part of her advance team and would travel ahead of the candidate to run the logistics and interact with the media."
Today, Merriweather is re-focusing his attention on Atlantis. He and his brother recently released their single, Sabrosa.
"We actually wrote Sabrosa at UTSA and performed it on campus. It's pretty cool to see the evolution to where we are now," Merriweather said. "If it weren't for the gift from Valero, I am not sure my brother and I would have had these opportunities. When I look back now, I am so grateful there are donors who helped make my experience at UTSA so memorable. I really can say that gifts to UTSA make a difference."